From the Pro's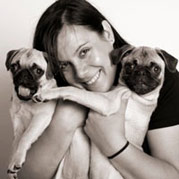 I love your software, seriously. For years I struggled with album design, and I bought all different kinds of album design software, none of which met my needs until I was introduced to Fundy SOS by Gene Higa. Now, I design albums the way I have always envisioned, and I even use your software for personal projects, too.
Ann HamiltonAmerican Photo Magazine Top 10 Wedding Photographer (2009)

Hands down, best product on the market!
Sal CincottaWPPI Platform Speaker 2011, WPPI Master Class Speaker 2010
Fundy Album Builder makes THE most intelligent helper for making unique personalised designs easily repeatable – yes there is a difference! It is the first album designing aid that actually got me randy! It let's you THINK for yourself!
David Anthony WilliamsIndustry Leader and Presenter of Alone with David Williams Workshops
Fundy Album Builder has become an integral part of the success of our business! It has changed not only our workflow surrounding album design but also the joy in which we approach the design process. We can now design an album faster than it takes to fill out an order form and upload images to an album designer. I would not want to design an album without FAB.
Natalie Murray-GarayPhotographer and Industry Leader
Prosper is the one and only pricing tool you'll ever need! It's money in the bank and there's nothing else like it!!
Michael CorsentinoPhotographer, Industry Leader and presenter of Corsentino Digital Photography Workshops
I loved the 2 week trial. I'm designing the best albums of my life AND without templates! Fundy Album Builder is perfect for more unique sized albums like 10×15. I can really maximize the photographs in the book instead of having excessive blank space like I did with a template software I was using! My brides are much happier with the large photographs.
Faith Dugan Photographer and Industry Leader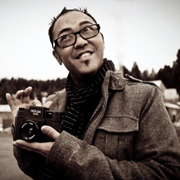 My assistants have gone from spending days to hours to design our albums. I have spent the last 10 years in business searching for a product like Fundy SOS. I can now let the creativity flow and WOW each and every one of my clients. Fundy SOS has allowed us to take our wedding photos to a whole new level. I sell more albums now and shoot less weddings. Now, how cool is that?! Hands down, Fundy SOS it he best album design software out there.
Gene Higa American Photo Top 10 Wedding Photographer 2009
It's funny that the some of the best and worst purchases I have made for my business have been album design software. FundySOS is by far one of the best purchases I've made. (I have to say "one of" only because technically the D3 was pretty cool, too.) I have the freedom of design and the control of every aspect of the album building process. All my albums are my unique designs, which means I stand out in a very saturated market. And since it's helped me cut my design time in half, I have more time to be the photographer that I want to be. I heart Fundy.
Stephanie Zettl Industry Leader and Workshop Leader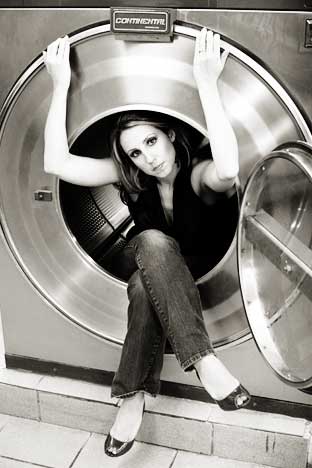 Thank you so much! I cannot tell you how wonderful this product has been for my business and how much easier it has made the album making process!
Lynn MichelleFabulous Photographer
I don't know what to do with myself. I just did seven 14×28 spread layouts without having to dig through a bunch of templates. Which, quite honestly, never really worked and I ended up redesigning each spread to include this ghosted detail or rearrange the grids. I seriously have not had it this easy, ever, with my album design. I'm sailing through my queue of albums right now and I'm almost a little frightened at how easy it's going. THANK YOU Fundy!!!!!
Rhee BevereBride's Magazine Best in Show 2009, Top 10 WPJA 2006 & 2008, Bride's Magazine Top Shots 4th Place 2009
I love this damn thing! (Action-o-matic)
Randy KeppleRandy Kepple Photographs

"Yes, I am a believer! The Fundy Album Proofer has revolutionized the album approval process. My album designs are presented in a beautiful and professional manner. This enables my client's to immediately take ownership of it. It's the "puppy dog" close of album presentation. They view it, fall in love, and can't let it go. The comment section is well designed and easy to use and understand. It eliminates any confusion when client's request changes or photo switches. I find that the client side turnaround time has decreased tremendously. People seem to take right to it and make their choices promptly. The Fundy Album Proofer is every bit as valuable to me as Photoshop – it's a staple in my business. And, I wish I had it a long time ago!"
Braxton SheehyIndustry Leading Sacramento Photographer
It is faster than a speeding bullet. More Flexible and easier to learn than anything out there. If you know basic Photoshop you know Album Builder.
Album Builder will give you everything InDesign has to offer for album design but for a fraction of the cost and a much lower learning curve.
David Medinahttp://www.davidmedinaphotography.com
Fundy SOS Album Builder has simply revolutionized the way I approach creating an album. Limited only by my imagination, the whole process is simple and elegant. I can't imagine ever using another product!
Kelly Lylehttp://www.kellylylephotography.com
Fundy Album Builder has turned me into a design pro and my clients are much happier. And so am I.
Tony BennettFundy Album Builder User
Have your own rave? Submit it here.