About Us
Fundy Software was founded in 2008. In a very short period of time, it has become known as a leader in software solutions for the professional wedding and portrait photographer. We're very thankful to all the people who have helped us do this: our users, our partners in the industry, our employees and families. We could go on and on, but we feel that our core values are what define us as a company and defines how we interact with our clients, whether it be through support issues or sales. Below is what Fundy Software stands for:
Fundy Software Core Values
1. Be open and honest.
2. Be humble and helpful.
3. Be proactive.
4. Innovate.
5. Deliver value to the photographic community.
6. Profitability, yours and ours.
7. Do more with less.
8. Be passionate and determined.
9. Continue to grow and learn.
10. Have fun (you can dance if you want to…).
Visiting Us
Fundy SOS HQ is easily accessible by car or lightrail from downtown Portland (20min), OR or PDX International Airport (35 min). If you are ever in town, drop us a line and come visit.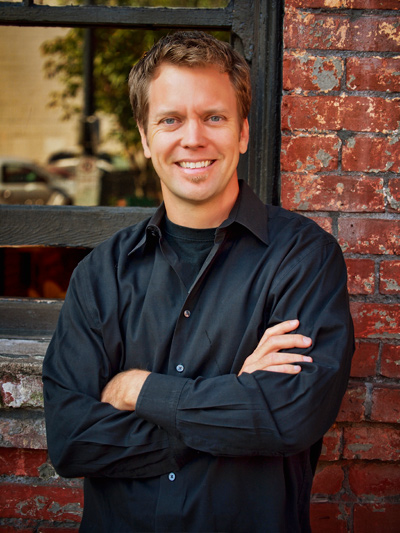 Meet the staff
Andrew "Fundy" Funderburg – Owner/Creator of Fundy SOS Fundy has been to over 20 countries, lived in Paris, served in the Peace Corps in Moldova and lived in Japan for 13 years. His wife is Japanese, his two kids were born in Japan (his dog too), he's accidentally flooded a 200 year-old apartment in Paris, got lost in the former USSR and climbed to the top of a Czech cathedral at midnight. He loves creating unique software, taking photos, making albums and the wonderful micro-brews of his home state. Mike Krell – Director of Support/Head of Web Development Mike is the original jack of all trades. He's in charge of our wonderful live support system, as well as making sure our website looks as beautiful as Oregon in the summer. He has two little rugrats (here at Fundy SOS, we only seem to have boys) and a wonderful bride. Tim Uhl – Head of Marketing/Public Relations Tim is an award winning marketer and is known throughout the industry as just being a nice guy. He hails from the state with sunshine and blue skies (California) and loves Thai food and travel, although he was not very good at the "name the states game" with the Fundy clan. Cheryl Frankenfield – Queen Ace of Everything Cheryl keeps Fundy Software moving and shaking. She has mad writing skillz, as well as the skillz to sled down the side of Mt. Saint Helens. If you need something done yesterday, she's the one to contact.
Phone us
Tel: +1 (503) 214-2233 (Business Hours: 9am-5pm PST)
Our Address
12725 Southwest Millikan Way, Suite 317 Beaverton, Oregon 97005